Few meals satisfy all my senses, while also energizing me, more than a giant bowl of plants. Part of the beauty in a plant-based bowl (also known as a #macrobowl) is both the versatility and simplicity. I usually start with a base of spinach, brown rice or quinoa, then add in legumes, seasonal vegetables, nuts/seeds and finally top with a creamy homemade dressing.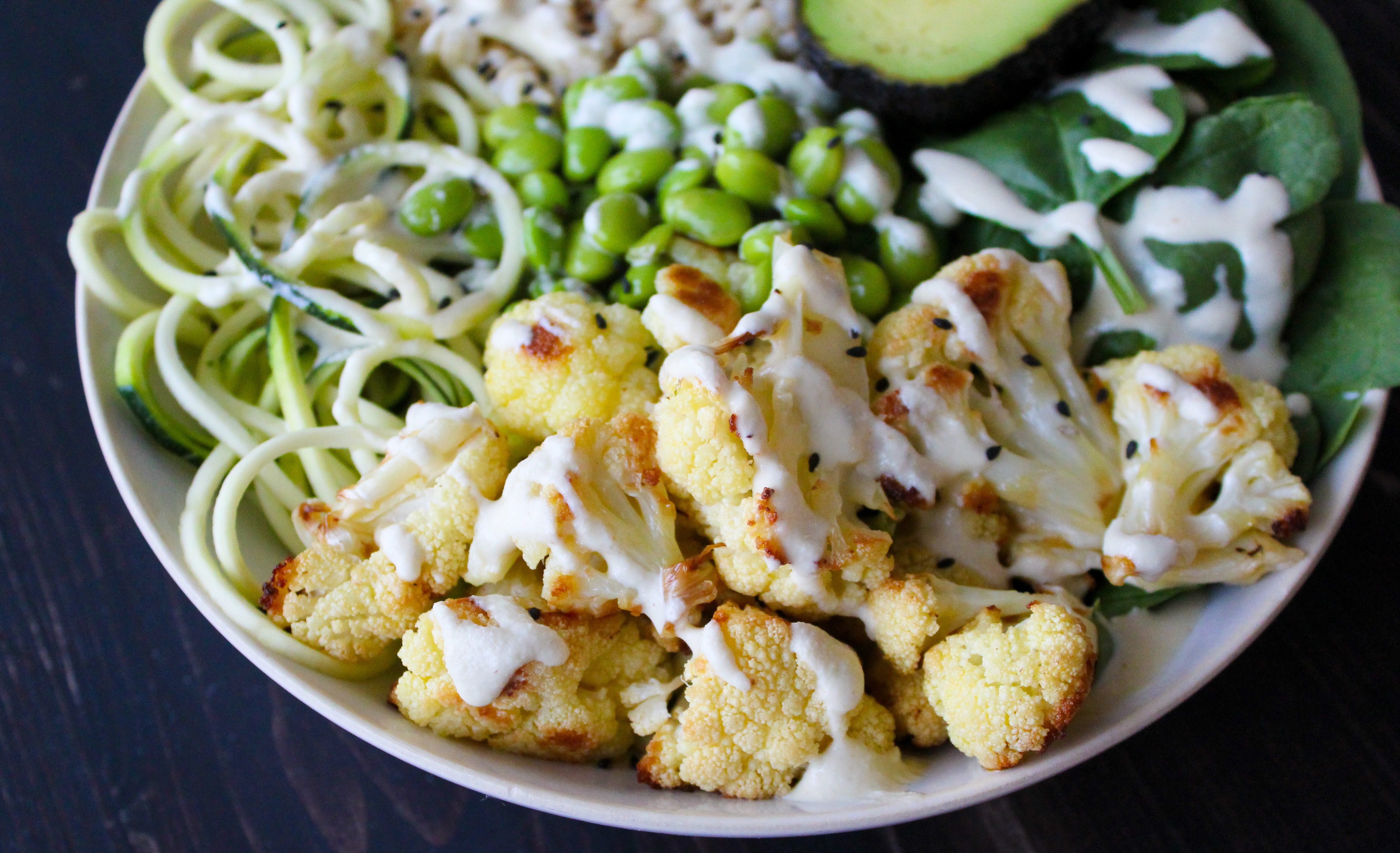 This bowl features one of the most powerful anti-inflammatories we can eat: turmeric. I previously wrote about the vast health benefits of turmeric in this golden milk post. I make an effort to cook with turmeric (and black pepper to increase its bio-availability) as much as possible (think roasted vegetables, potatoes, dressings, etc). Other foods in this recipe that fight inflammation include leafy greens (like spinach), avocado and nuts.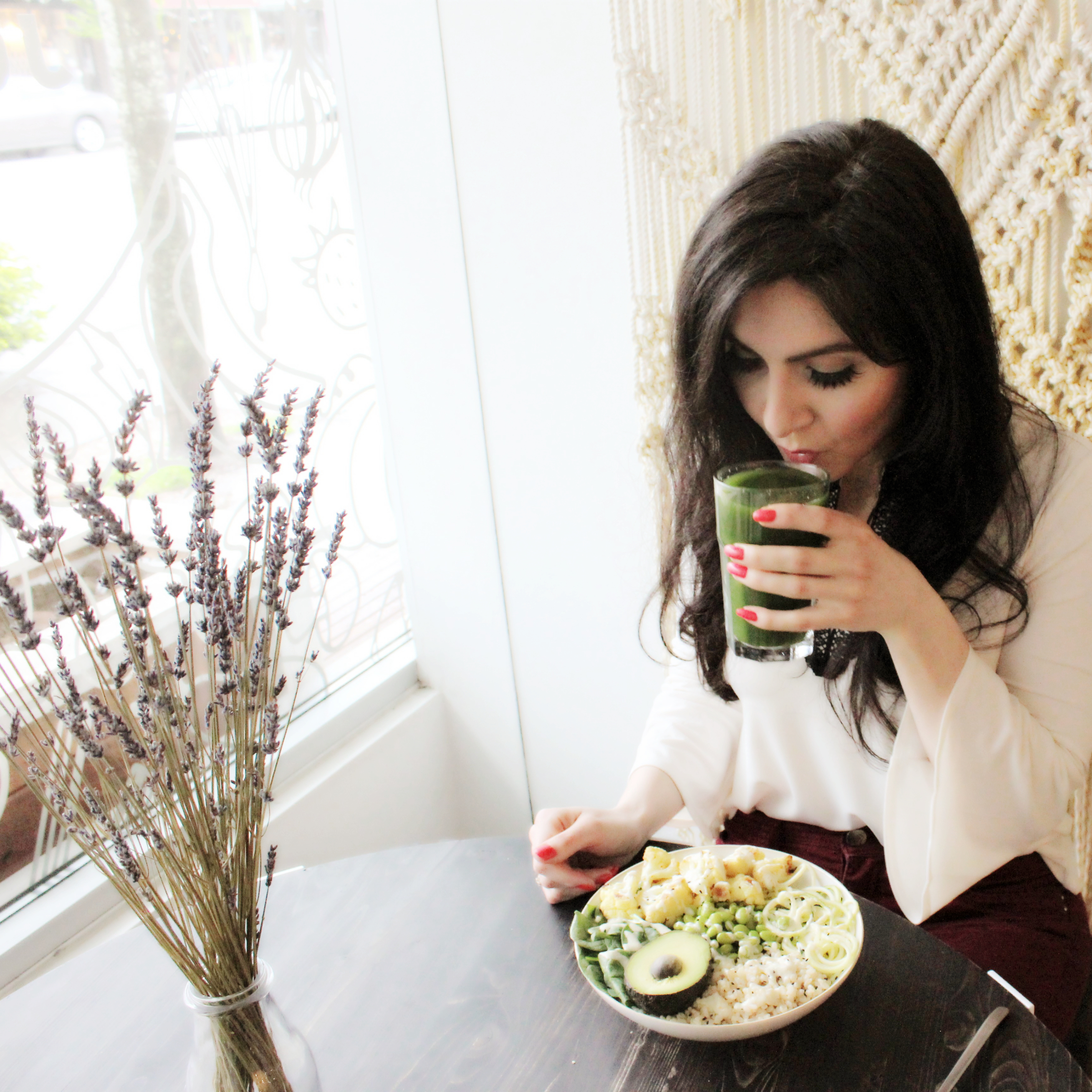 Now, would this be a vegan recipe without the addition of nutritional yeast? I'm guilty of putting it on everything! The health benefits of nutritional yeast may include supporting healthy gut bacteria, improving production of blood cells, and maintaining optimal cholesterol levels. It is a small source of chromium and is often fortified with B12. 

Ingredients:
Bowl:
1/2 cup brown rice, cooked

1/2 head of cauliflower, chopped into florets

1 tsp Finlandia turmeric powder

pinch of black pepper

1 tbsp extra-virgin coconut or olive oil

1-2 handfuls of spinach

1/2 cup edamame beans

1/2 zucchini, spiralized or sliced

1/2 avocado, sliced

1 tsp black sesame seeds

garnish: lemon or lime
Dressing:
1/3 cup filtered water

1/3 cup raw unsalted cashews, pre-soaked at least 4 hours

3 tbsp lemon juice

2 garlic cloves

1/2 tsp Finlandia ancient sea salt
1/2 tsp Finlandia nutritional yeast

1/2 tsp onion powder

Instructions:
Preheat oven to 425°F.

Cook brown rice on the stove, as directed.

In a large bowl, toss cauliflower florets, coconut oil, turmeric powder and black pepper until evenly coated. Spread florets on to parchment-lined pan. For crispy cauliflower, avoid florets from overlapping. Cook in oven for 20 minutes (flip florets after 10 minutes).

While cauliflower and rice are cooking, prepare your serving bowl of fresh spinach, cooked edamame beans, and raw zucchini. Set aside.

Add all dressing ingredients to a blender or food processor and blend until creamy. Taste and adapt accordingly. Note: for easier blending, I place cashews in a bowl of water and let soak in the fridge overnight. Discard of this water before adding the cashews to the blender.

Once brown rice and cauliflower are cooked, add both to your serving bowl.  

Top with sliced avocado, black sesame seeds and dressing. Enjoy!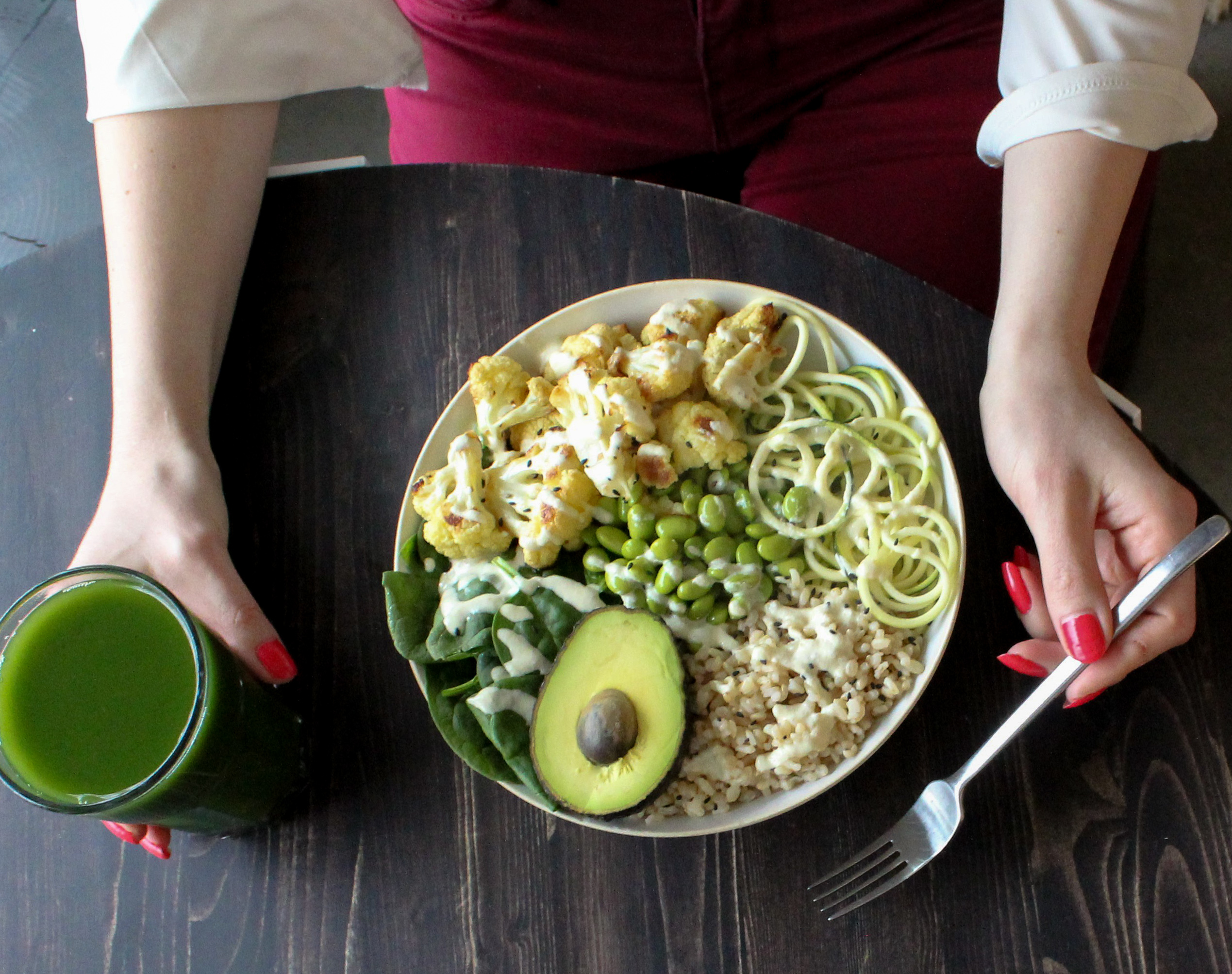 Pin for later: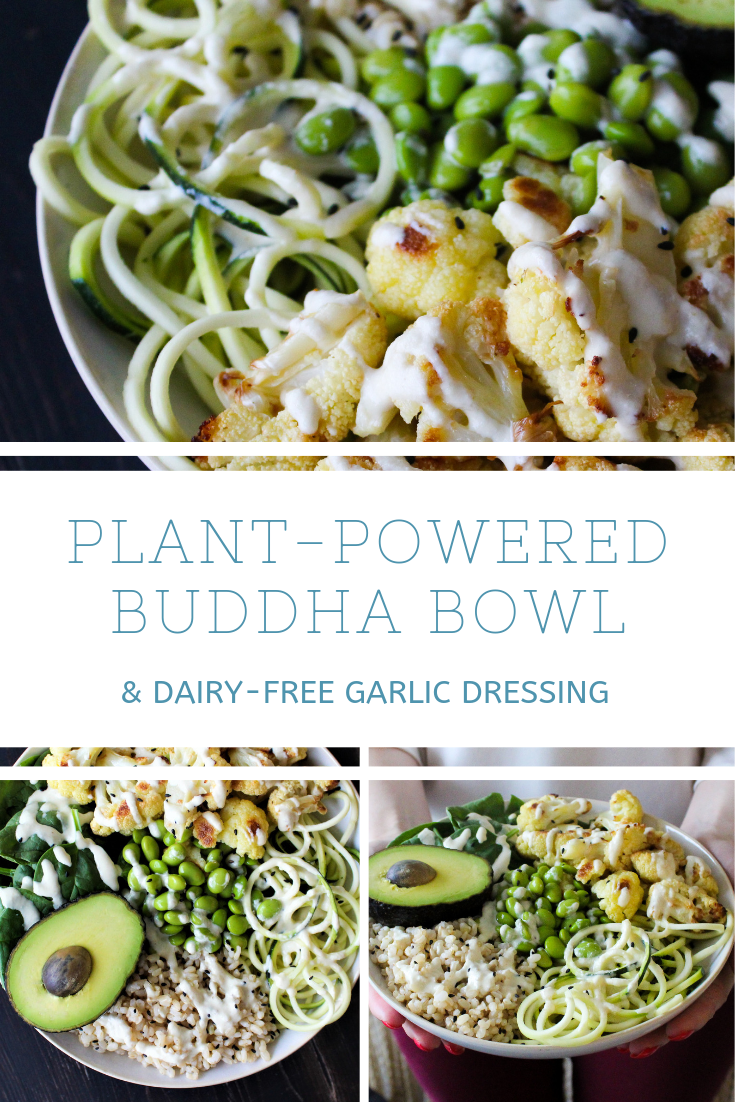 Thanks to Finlandia Pharmacy & Natural Health for sponsoring this post. Check out their website and extensive herbal dispensary at their storefront in Vancouver, BC. I do not receive affiliate commission from Finlandia Pharmacy & Natural Health.