With flu season upon us, it seemed like a great time to share this ancient Ayurvedic beverage known as golden turmeric milk. Turmeric is a powerful therapeutic spice with plenty of science-based evidence to back up this claim. It has been used as a medicinal herb for thousands of years in traditional Chinese and Ayurvedic medicine. Golden milk, or Haldi Doodh, originated in India long before becoming a popular beverage in the western world. Here is a recipe with further dialogue on the origins of golden milk from Manali, a vegetarian/vegan cook and photographer.
Curcumin is the main active ingredient that has been shown to have powerful anti-inflammatory and antioxidant effects. Evidence suggests curcumin from turmeric can:
Unfortunately, turmeric has low bioavailability. Therefore, if we want to benefit from its health properties it must be combined with specific compounds, such as black pepper or fat. Heating turmeric slightly can also increase its bioavailability, but too much heat can degrade it, so keep this in mind when making this healing golden turmeric milk.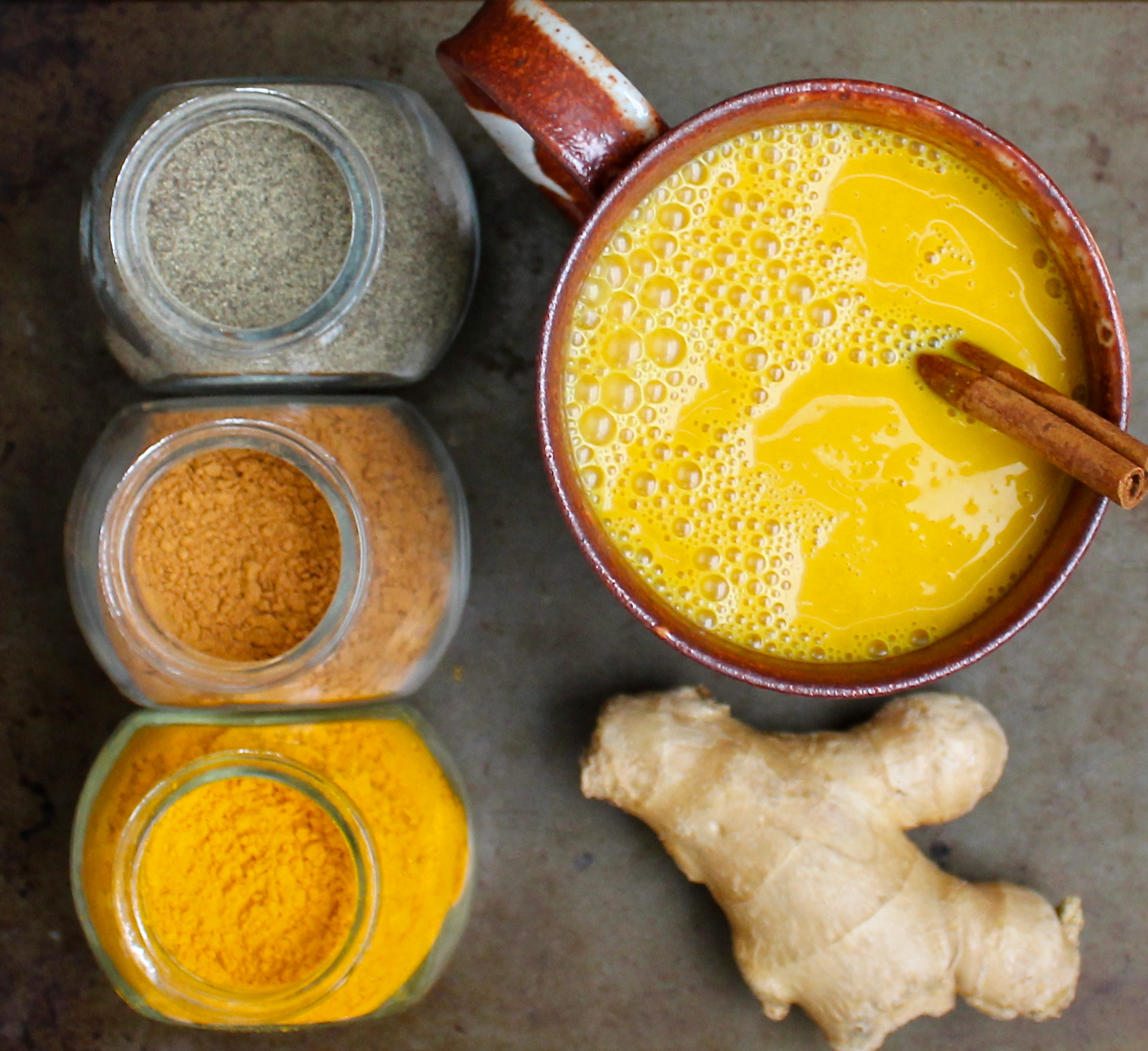 INGREDIENTS:
2 cups unsweetened almond or coconut milk

1-2 tsp of turmeric

½ tsp of cinnamon

½ tsp of cardamom

½ tsp of ginger (ground or fresh)

pinch of black pepper

1 tsp coconut oil (optional, for additional turmeric absorption)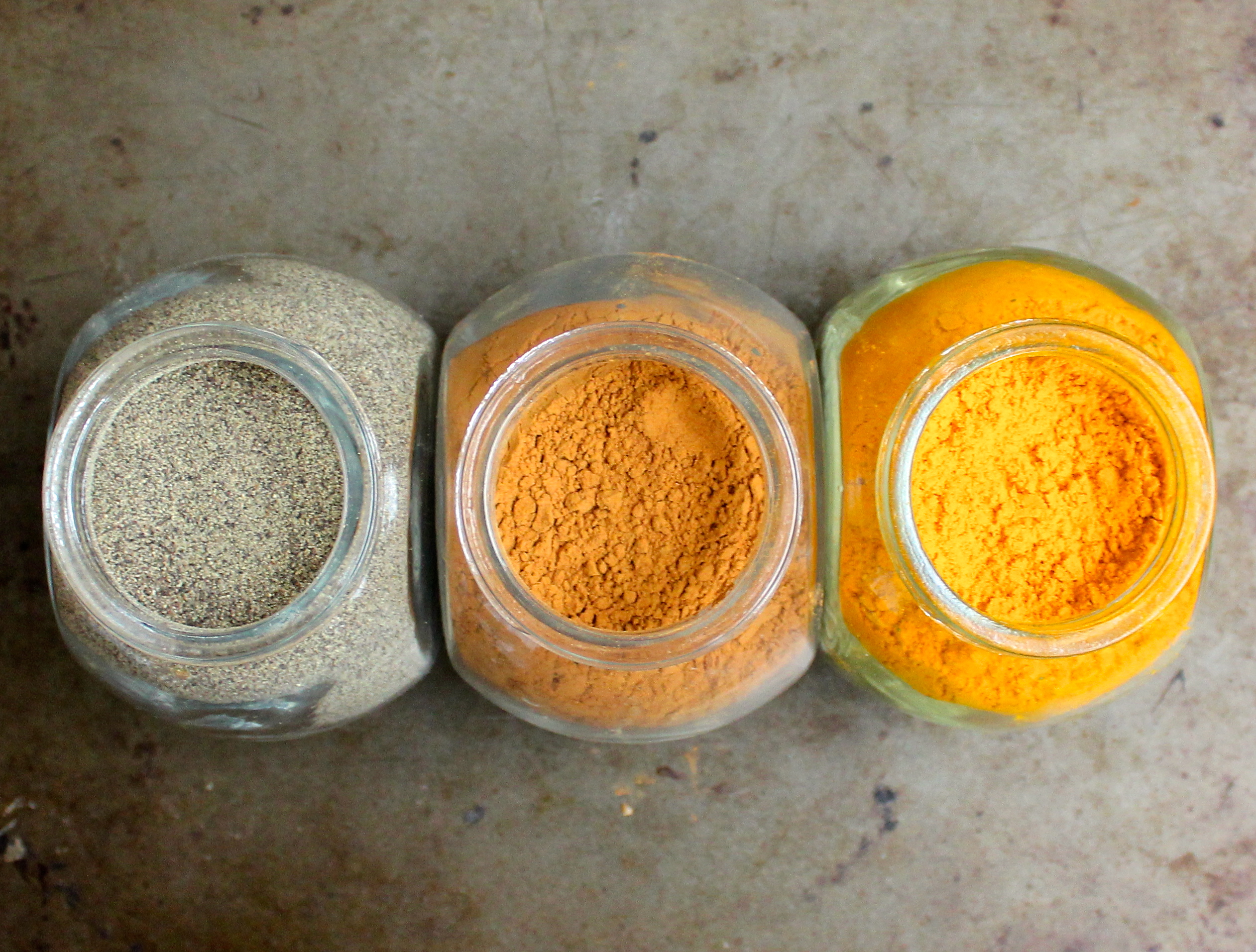 HOW TO:
Add the almond milk to a small pot on the stove and heat on low temperature.

Add the turmeric, coconut oil, cinnamon, cardamon, and pepper.

Stir frequently for a couple minutes until the milk is warm, but not boiling!

Strain the milk and froth (I used a matcha whisk since I don't have a milk frother).

PCOS POWERS:
turmeric = anti-inflammatory, helps lower blood glucose levels and increase insulin sensitivity, anti-depressant, black pepper increases bioavailability
cinnamon = may help balance glucose levels, lower cholesterol, and decrease triglycerides in blood
ginger = anti-inflammatory, may help decrease fasting blood glucose, HbA1c, cholesterol and triglycerides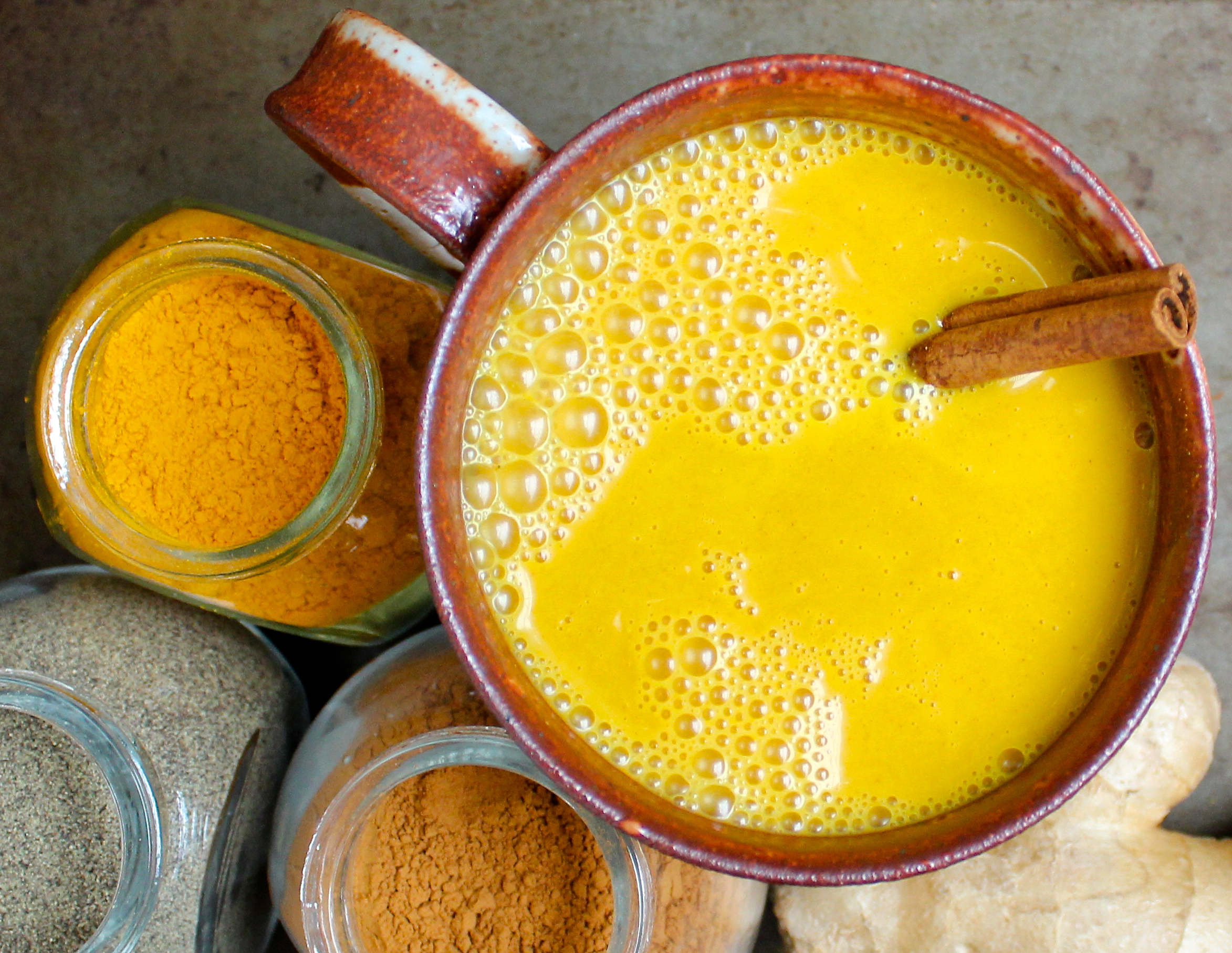 Drink it straight up or pour over oats to boost your morning oatmeal. Note: turmeric will stain almost everything yellow! So, choose your mug and tea towel wisely.
Have you tried golden turmeric milk before?
More Turmeric Recipes:
Hemp Heart Turmeric Salad Dressing
Cinnamon Turmeric Spice Pumpkin Seeds
PIN FOR LATER: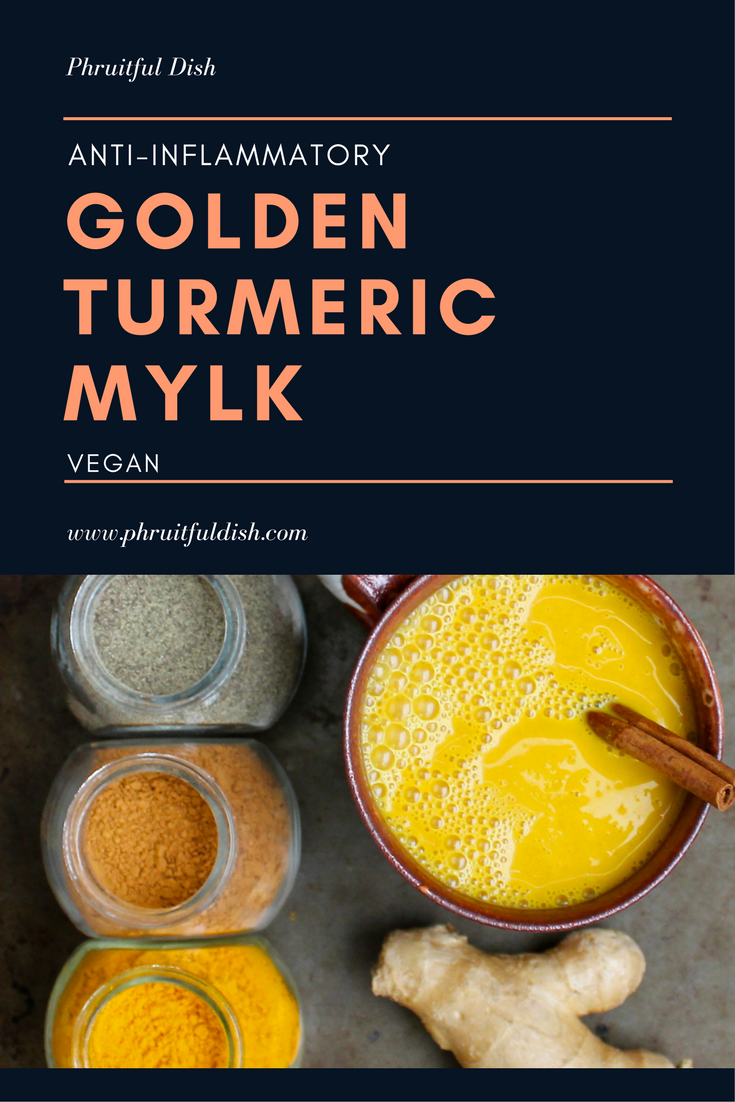 Disclaimer: As the sole author of Phruitful Dish, I have based my posts on my own experiences and knowledge obtained through lived experience and during my doctoral degree (PhD). However, I am not a medical doctor. The information in this blog is not intended as medical advice. Nutritional and supplemental choices should be made in consultation with your health care provider. This blog is intended to inspire and encourage readers to educate themselves on how nutrition and lifestyle are important and often overlooked aspects of health. Therefore, please use the information at your own risk. Occasional links may be provided leading to third-party websites. The existence of these links does not infer a responsibility or an endorsement of the linked site, its operator, or its contents.