The season of outdoor adventures and fun in the sun is upon us! I wanted to make a nutrient-dense energy bar that's easy to pack on hikes, road trips or picnics. If you've ever read the ingredients on store-bought granola or protein bars, you've probably noticed a list as long as your arm of words that are difficult to pronounce. Huge red flag for me! These granola bars contain only plant-based, wholesome ingredients in their purest form. Also, in the interest of convenience, they don't require baking (asides from the quinoa which I lightly toasted for ten minutes).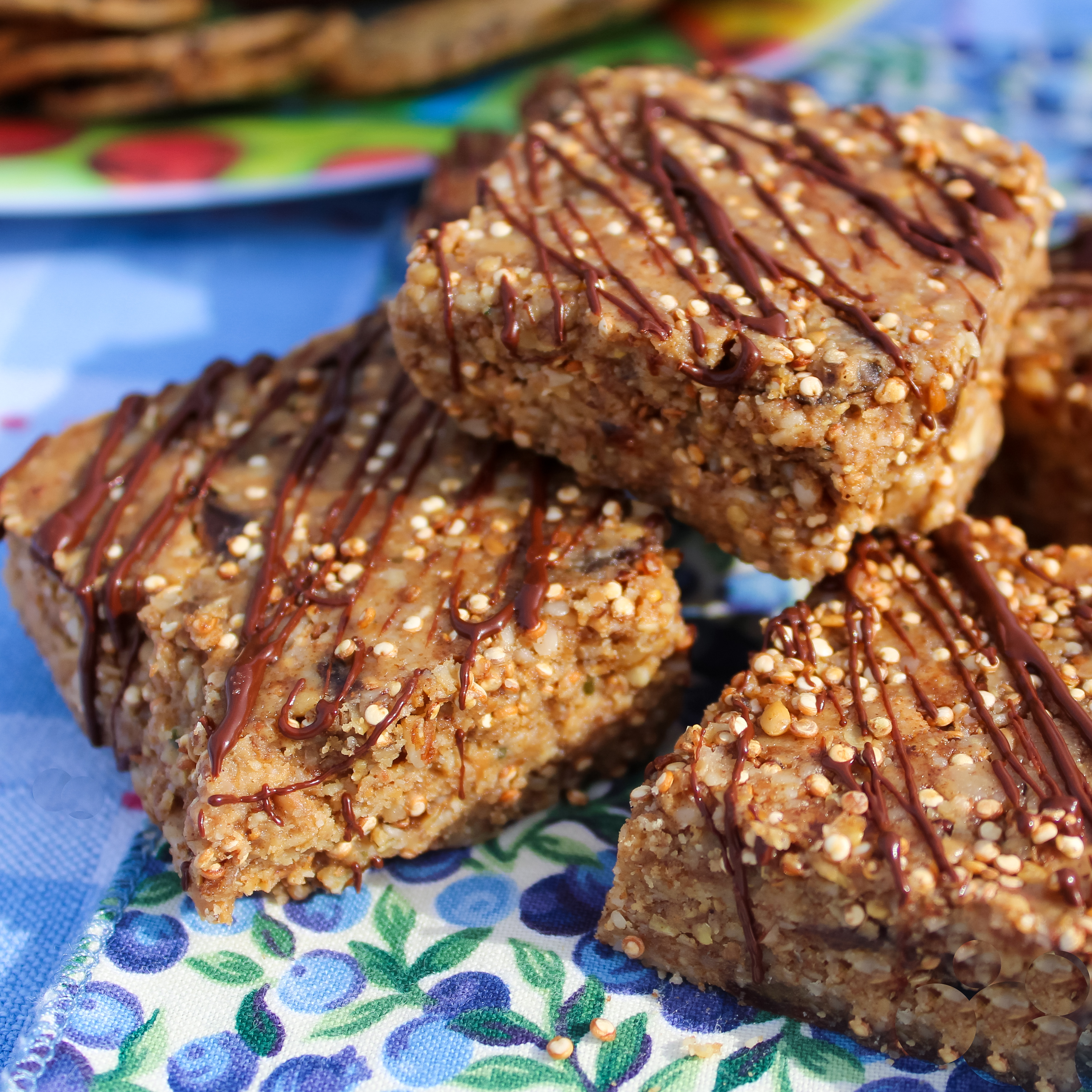 Superfoods:
Maca
may reduce anxiety and depression

reportedly improves sexual function and increases libido

may enhance memory and learning
Cinnamon
anti-inflammatory

anti-fungal, anti-bacterial

regulates blood sugar levels

can improve cholesterol levels
Flax Seeds
source of lignans which can fight estrogen-related cancers

high in heart-healthy omega 3s
Hemp seeds
high in fiber

high in protein (contains all 9 essential amino acids)

source of magnesium, iron, zinc, and potassium
Quinoa
gluten-free grain

high in fiber

high in protein (contains all 9 essential amino acids)

source of magnesium, B vitamins, iron, potassium, calcium, phosphorus, & vitamin E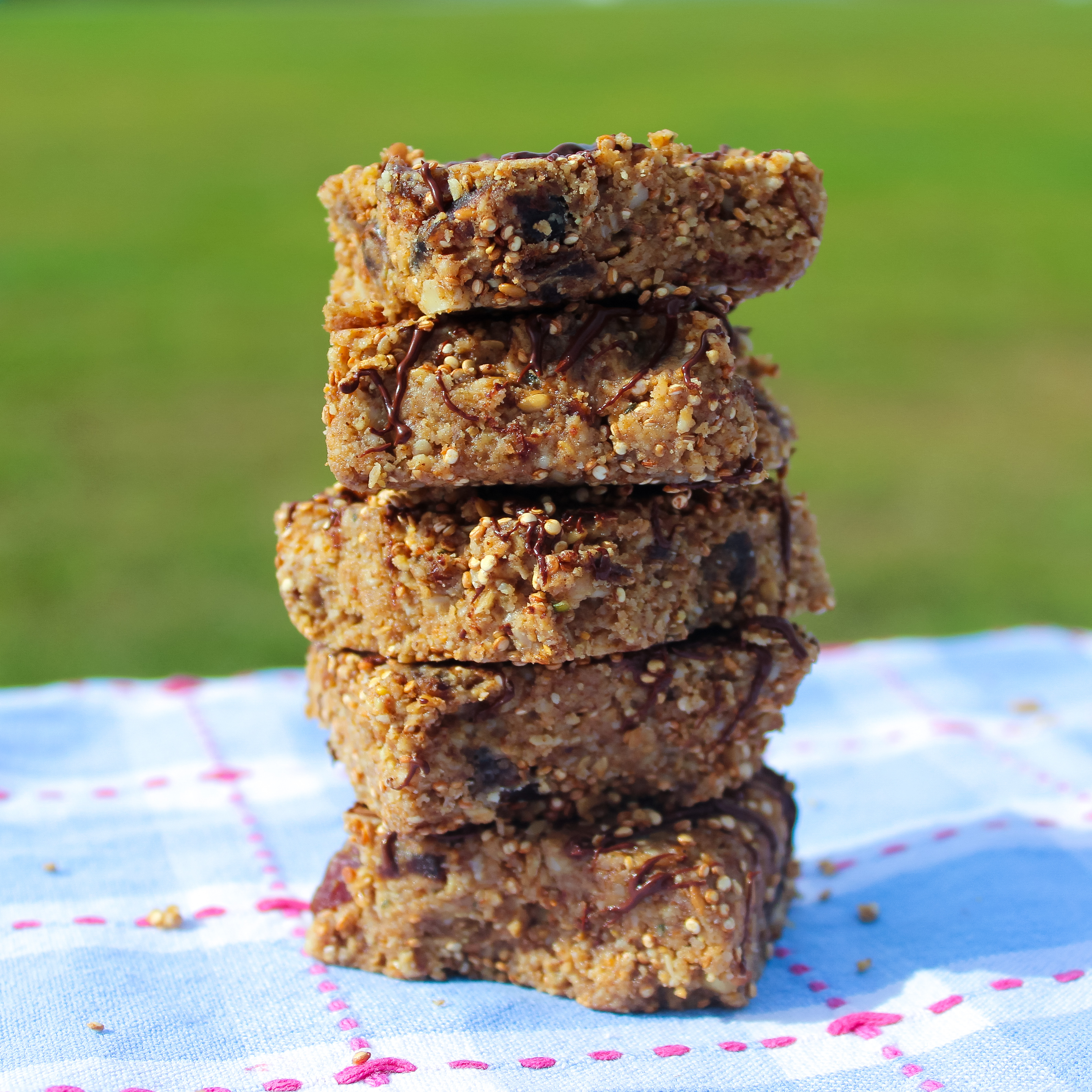 Ingredients:
1 cup uncooked quinoa, rinsed

1/2 cup walnuts, finely chopped

1/2 cup almonds, finely chopped

1/2 cup oats, ground

1/4 cup flax seeds, ground

1/4 cup hemp seeds

1/2 cup dried dates, finely chopped

1 tbsp Finlandia Health maca
1 tsp Finlandia Health cinnamon

1 cup nut butter

2 tbsp maple syrup

1/4 cup vegan dark chocolate
Instructions:
Lightly toast quinoa in the oven at 350deg C for 10 minutes until golden (careful not to burn).

Once quinoa is toasted, combine all ingredients in a large bowl and mix very well (or use a food processor if you prefer).

Pack bar batter down into a parchment lined baking dish. Tip: I used the flat surface of a measuring cup (1 cup) to flatten the bars well.

Melt chocolate on low heat on the stove top.

Drizzle chocolate over bars and freeze until firm.

Cut into squares and serve.

Store in fridge.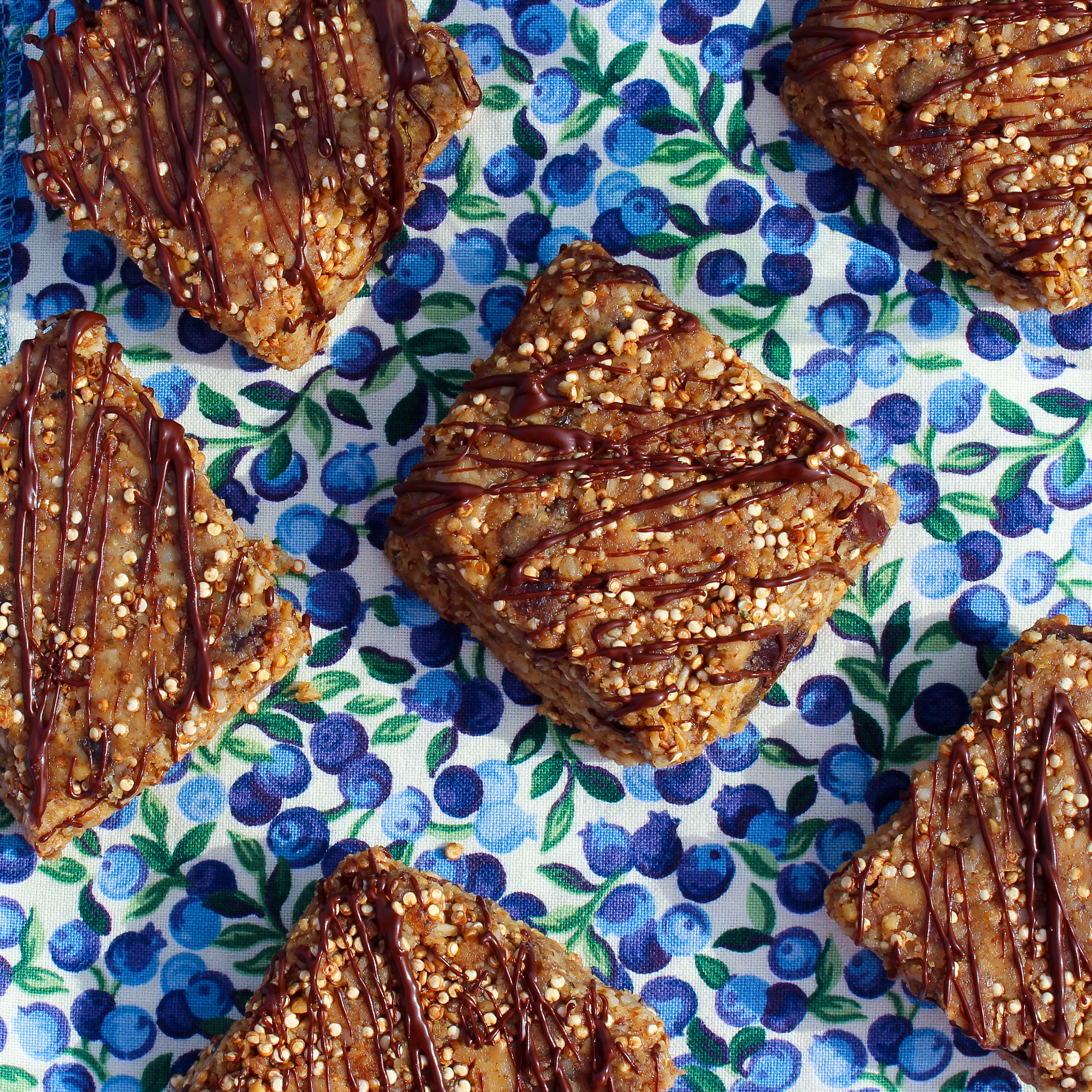 Pin this: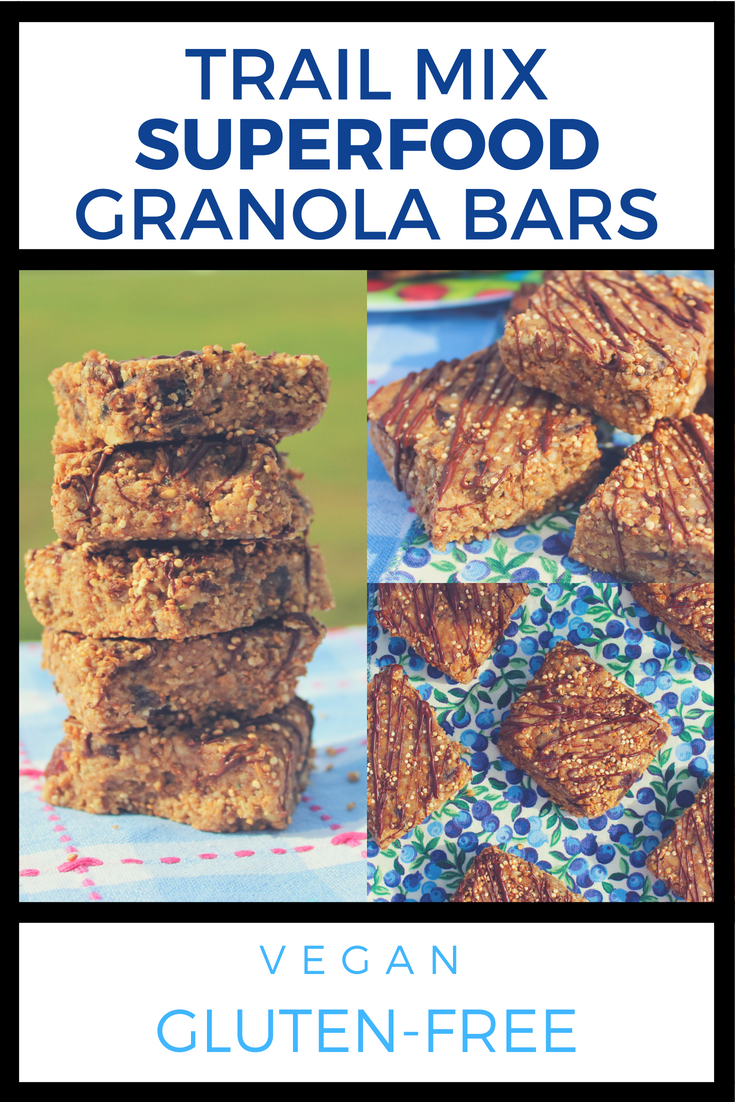 Thanks to Finlandia Pharmacy & Natural Health for sponsoring this post. Check out their website and extensive herbal dispensary at their storefront in Vancouver, BC. I do not receive affiliate commission from Finlandia Pharmacy & Natural Health.