Overnight oats with a twist: chia seeds! Sometimes I will mix oats and chia together (cheaper than straight chia alone) but I splurged on this recipe to experience the full chia seed effect. To boost the protein content I added protein powder, but this is totally optional as the chia & almond milk provide about 8 grams of protein already. PS. Getting creative with toppings is the most fun part for me!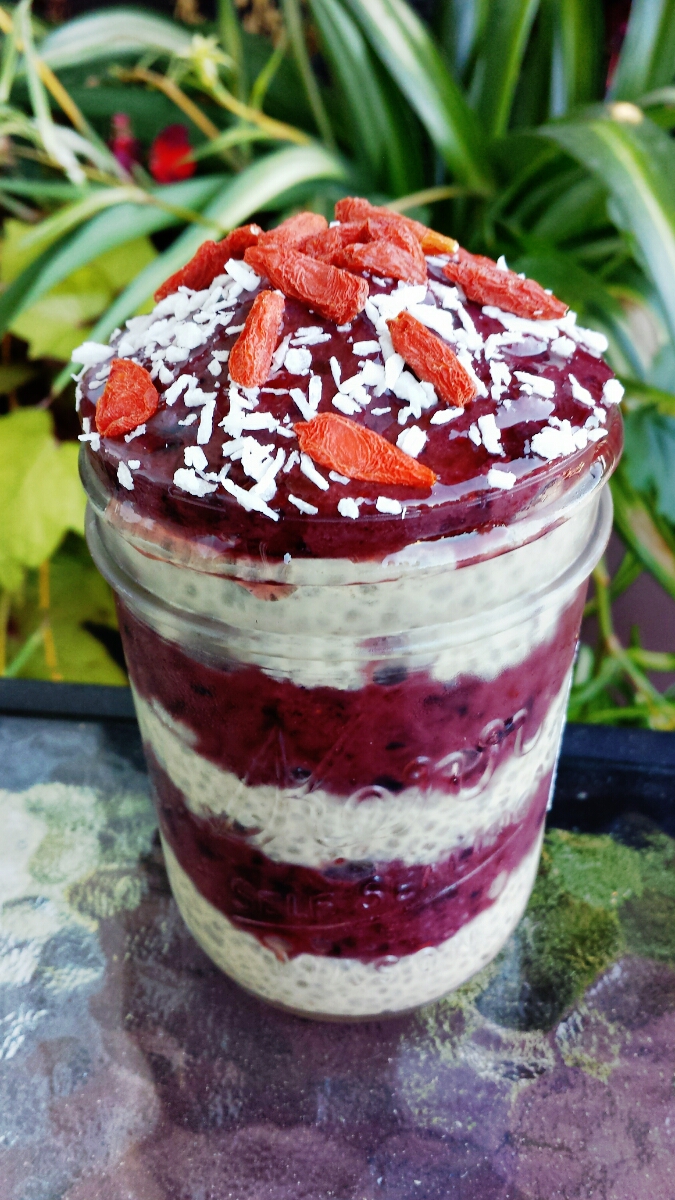 Ingredients:
1 cup almond milk
3 tbsp chia seeds
1 scoop vanilla plant-based protein powder
1 tsp cinnamon
1 cup frozen blackberries and blueberries
How to:
Whisk almond milk, chia seeds, protein powder and cinnamon in a bowl.
Place in fridge overnight.
In the morning remove from fridge.
Puree frozen fruit in food processor until creamy (add a splash of almond milk).
Layer fruit with chia seed mixture and top with whatever you want (here I have goji berries and coconut).
PCOS Powers:
cinnamon = may help balance glucose levels, lower cholesterol, and decrease triglycerides in blood
chia seeds = high in omega 3s which can help decrease high testosterone and improve egg quality
blackberries = can assist in liver disease protection
blueberries = may help to lower blood glucose levels