What is BPA?
Bisphenol A (BPA) is an environmental endocrine disruptor with estrogenic activity commonly found in plastics, water bottles, canned goods, receipts, and the packaging of our personal care products.
Research shows that BPA exposure alters the functioning of our reproductive, metabolic, and neuroendocrine systems. Specifically, even low levels of exposure have been linked to increased triglycerides, cholesterol, insulin resistance, and infertility. Sperm concentrations are continually decreasing, and evidence shows BPA may be contributing.
How Does BPA Affect PCOS?
PCOS is the leading cause of female anovulatory infertility. It also puts us at greater risk of type 2 diabetes, metabolic syndrome, and heart disease.
A systematic review and meta-analysis reviewed 9 studies with a total of 493 women with PCOS and 440 women without PCOS as the control group. The researchers found that women with PCOS had increased amounts of BPA in their bodies. Eight of these studies assessed BPA in blood while one study assessed follicular fluid. These higher BPA levels were also associated with insulin resistance and hyperandrogenism (increased androgenic hormones like testosterone, body/facial hair, acne, etc).
So, what can we do about this? We can start with reducing exposure in our homes.
Disclosure: I receive a small commission when the following products mentioned are purchased through my links. This allows me to provide you free articles and social media content daily (thank you!). I only work with brands I adore and use myself.
Steps to Reducing BPA Exposure
Switch to glass containers instead of plastic. Even if a plastic container says "BPA-free" there are other chemicals used instead, so glass is altogether safer.
Say no to receipts. If you work with receipts often, wear gloves.
Limit canned goods. Most canned goods can be found in other forms of packaging.
Switch to safer personal care products that are BPA-free.
What Do Personal Care Products Have to do with BPA?
BPA-polymers are known to be used in some cosmetic products, and more readily, in cosmetic containers. BPA in plastic containers can leach into our cosmetics, especially over time and when heated, thus further exposing ourselves through our skin. Much of what we put on our skin is absorbed and enters our bloodstream.
The cosmetic industry in both Canada and the U.S. is quite unregulated. Even though ~600 chemicals are banned from cosmetics here in Canada, Health Canada does not thoroughly check that each product on the market is compliant to the Cosmetic Ingredient Hotlist, unless a request is made. According to the Government of Canada's website, "Health Canada will prioritize compliance and enforcement in response to the level of risk posed by a product and any complaints/incidents received." PS. in the U.S., only ~30 of these chemicals are banned!
What do I use to avoid BPA?
I feel confident using Beautycounter cosmetics because they are a certified B corporation and exclude over 1,800 harmful and questionable chemicals from all their cosmetics, skincare, and all packaging, too! BPA is on this 'Never List'. They also ensure all products are tested for heavy metals and then make this data available for the public. Transparency is critical in an unregulated industry, such as cosmetics.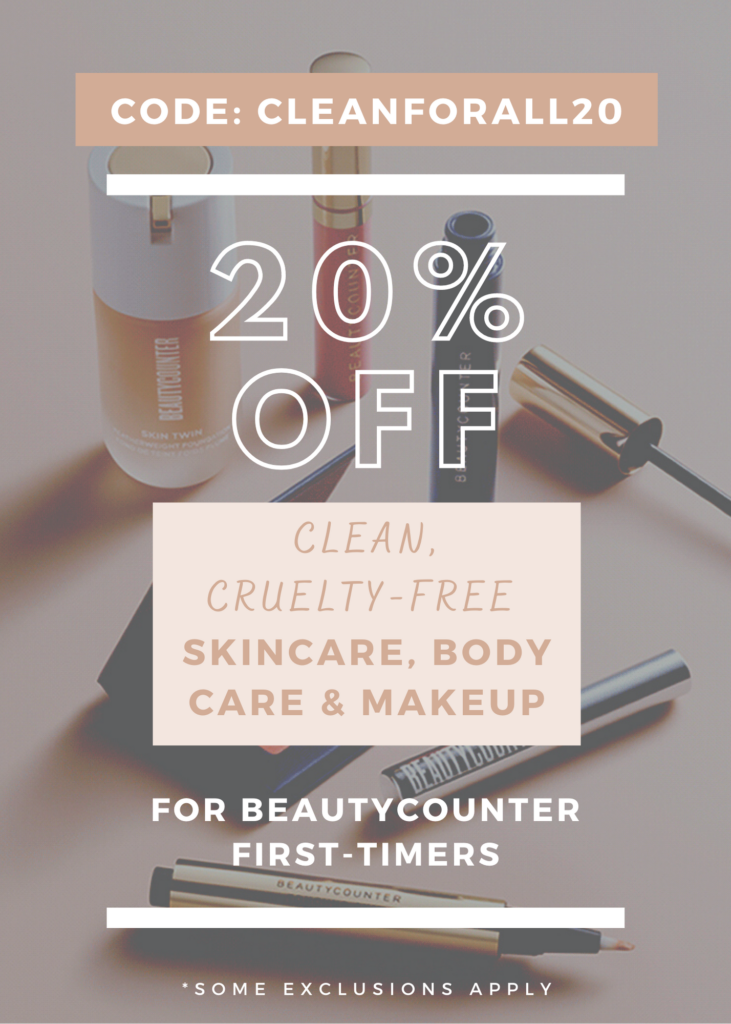 Email me if you would like guidance finding the right product for you.
In health,
Dr. Dylan Cutler, Ph.D.