Acne affects around 50% of adults, 85% of teens, and 40% of people with PCOS. First things first, acne does not make you less beautiful or worthy. Those are false messages from society that we have internalized. But it can be a sign of an underlying hormonal imbalance.
When my PCOS was at its worst, my acne was so debilitating and it impacted my self-esteem. Studies show that lowered self-esteem in acne-sufferers is quite common, along with increased levels of anxiety and depression.
I understand the judgment and pain associated with acne. I was prescribed Accutane (before I knew the potential harms of such medications). Now, I would highly suggest exploring other routes, like the ones I describe below.
This is how I have managed my PCOS-related acne without the use of medications for the past 10 years. I have never felt so confident in my bare skin as I have for the past few months, despite living in an incredibly stressful period (hello, pandemic & everything 2020-related = breakout central!).
1. Nutrition & Hydration
An anti-inflammatory diet is crucial. Focus on an unrestricted abundance of plant-based whole foods. This will push out the processed, refined foods which are highly associated with acne. Eat a surplus of fruits, vegetables, legumes, whole grains, seeds/nuts, etc.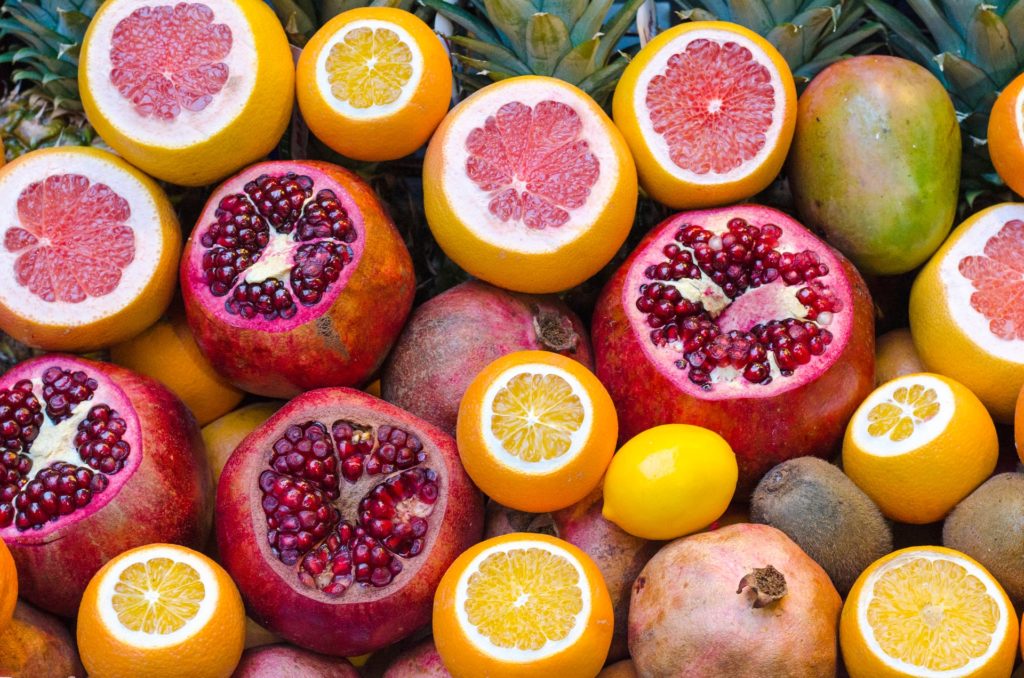 Foods that are inflammatory include dairy, meat, and most processed or refined foods. So, we want to reduce these, or in my case, I leave meat and dairy out altogether (they aren't nourishing for our gut health or hormones, anyway!).
Research shows dairy increases IGF-1 (insulin-like growth factor 1) among other hormones that increase insulin production (both by directly ingesting and downstream responses to steroid hormones in milk). Insulin increases androgen production, and androgens increase sebum production. We need to address this hyperinsulinemia and insulin resistance. Also, the high saturated fat content of dairy can promote inflammation in the body (and is linked to heart disease).
Water, water, water. Adequate hydration is critical for our overall health which includes skin health (our skin is our largest organ!). When we aren't drinking enough water, our skin's moisture level can decrease. Of course, if the answer was as simple as drinking some water, no one would be reading this article! Water intake is only a piece of healing acne.
2. Skincare
The key with skincare is that we, A) use products designed specifically for our skin TYPE, and B) use SAFE products.
Many acne treatments, even those prescribed by dermatologists, are full of chemicals that could be making our underlying hormonal imbalances worse! I am talking about ingredients such as parabens (endocrine disruptors linked to infertility, obesity & cancer), benzoyl peroxide (linked to reproductive damage), retinol (unsafe during pregnancy and may increase the risk of skin cancer), and sulfur (can be too drying). The quest for clear skin shouldn't come with such risks!
I have combination skin (oily T-zone, but dry in other areas) and I have found a regimen that works for me. Before this routine (which I started in April), even though my nutrition was in check, I would still get cystic acne along my chin and jaw the week before my period, along with consistent but smaller bumps on my forehead. I haven't had those in a few months now!
Disclosure: I receive a small commission when products mentioned are purchased through my links. This allows me to provide you free articles and social media content daily. I only work with brands I adore and use myself. Thank you!
My AM & PM Cruelty-Free Skincare Routine
Cleanse: Countermatch Foaming Cleanser (AM & PM)
Treat: Vitamin C Serum (AM) & Overnight Resurfacing Peel (PM every other night, both helpful for acne scarring!)
Protect: Countermatch Adaptive Moisturizer (PM)
Each product has lasted me 7 months (and counting!), which is great value for safe, non-toxic products that result in happy skin & hormones. If you would like a personalized regimen where we can discuss your skin needs along with your budget, shoot me an email at drdylancutler@gmail.com. I would love to help you out.
For mask-ne (breakouts related to wearing masks), I have been using this charcoal facial mask 1-2x a week (once all over and once just on the chin and jaw area). It has been amazing at preventing breakouts. It helps to clear out pores while also being hormone-safe, clean, vegan, and 3rd-party tested for contaminants.
The charcoal mask also doubles as a spot treatment! If I see a lesion forming below the surface of my skin, I throw a dab of this mask on and leave it on the zit overnight as I sleep. I find it shortens the lifespan of the pimple better than any spot treatment I've tried.
If you wear a surgical or cloth mask all day, it may also help to not wear foundation under the mask. Also, remember to wash reusable masks regularly.
3. Stress Management
Stress can push our hormones out of whack! When we are in a state of stress, cortisol levels are elevated. Increases in cortisol can increase sebum production, therefore, increasing acne.
I do my best to manage stress in a number of ways (and I admit this hasn't been easy this year). One way is through a daily mindfulness meditation routine. Even 10 minutes a day can change your life. I enjoy using a meditation app on my phone when I wake up or go to bed.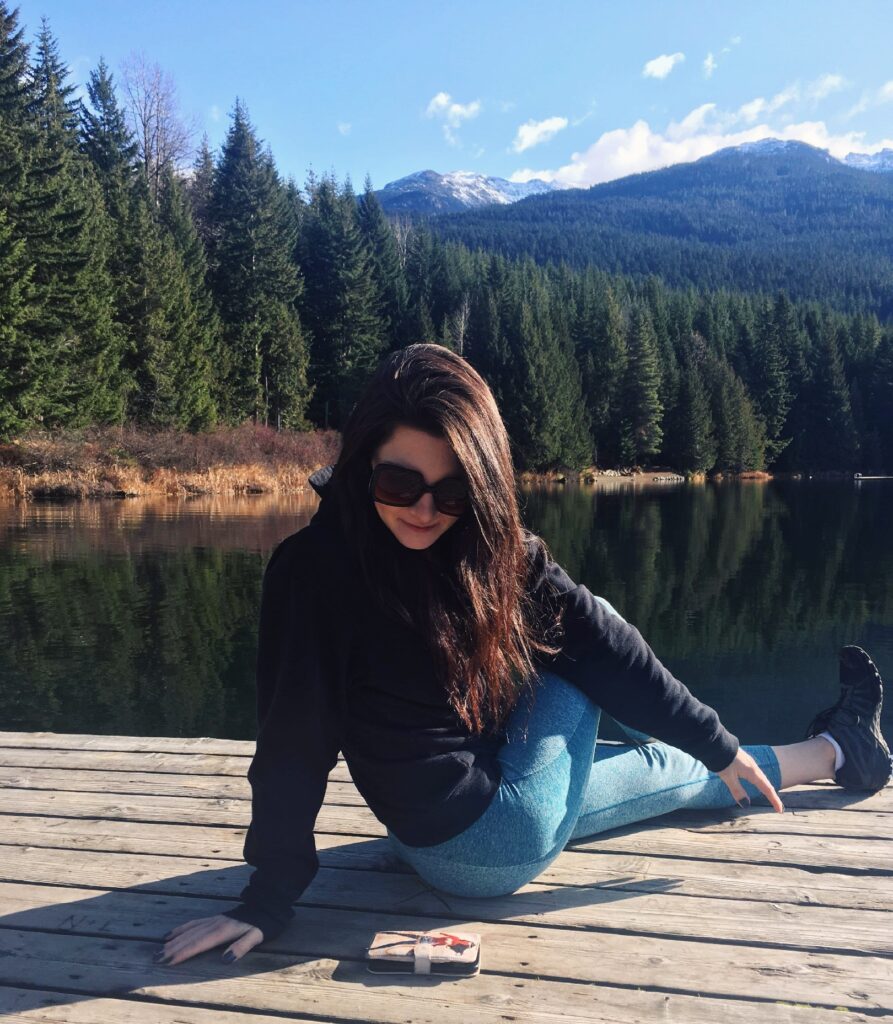 Another is daily movement, like walking, running, stretching, strength training, sports, etc. Any way that you enjoy moving your body can reduce stress (assuming we aren't stressed ABOUT the need to move our body or training too long and hard without adequate rest).
Finally, sleeping 7-8 hours a night is crucial for stress reduction. Here's my article on getting a better night's sleep tonight.
I hope these tips were helpful! Leave a comment if you learned something new!
In health,
Dr. Dylan Cutler, Ph.D.
References
Link Between Acne & Depression
Role of Insulin Resistance in Acne
Benzoyl Peroxide & Reproductive Damage
Brain-Skin Connection: Stress, Inflammation and Skin Aging
Pin for Later: