A creamy plant-based, dairy-free tofu ice cream cake made from only 6 ingredients!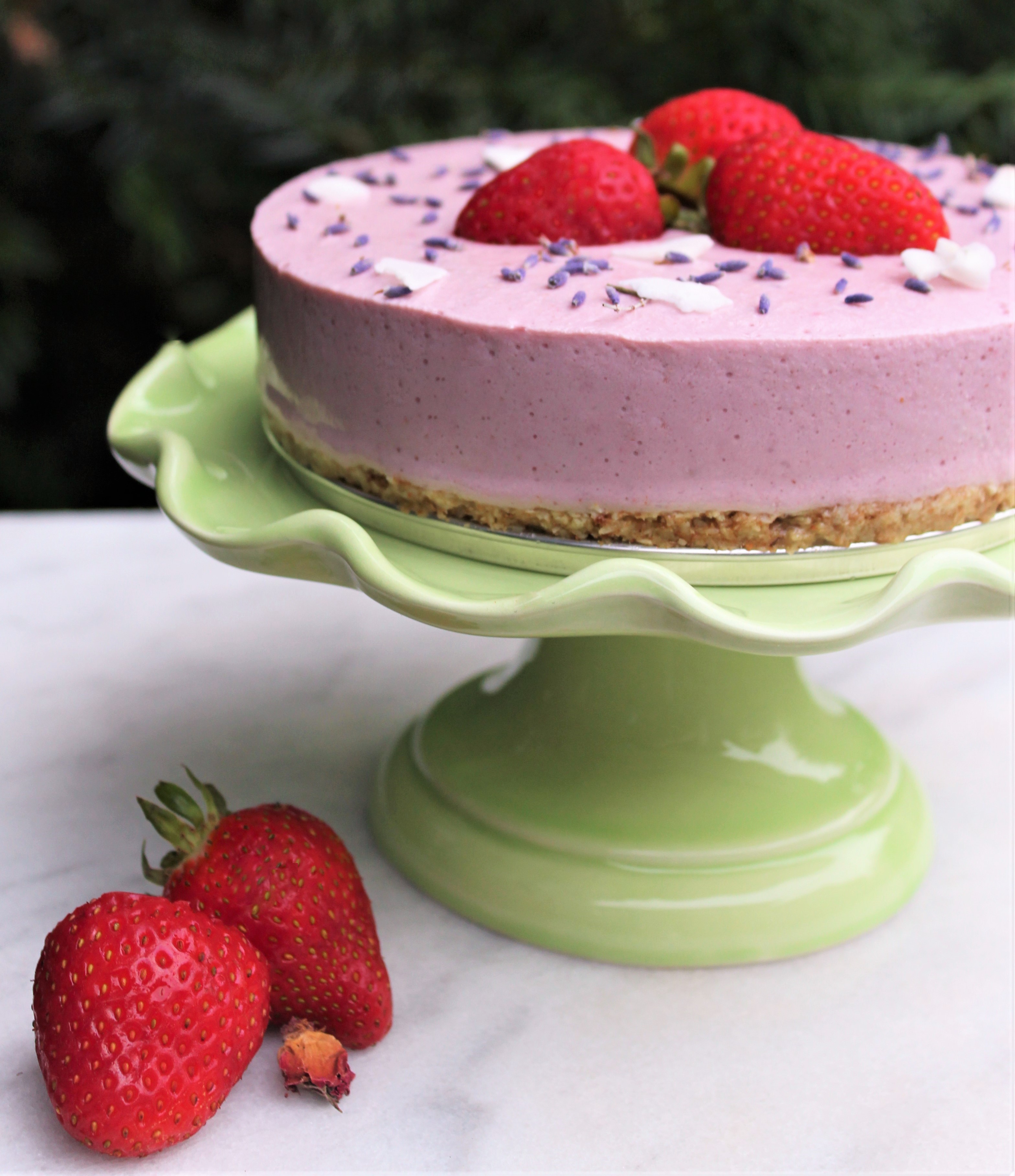 I know, I know, the words 'tofu' and 'cake' aren't usually used together BUT don't knock it 'til you try it! I have been experimenting with tofu in various recipes and its versatility as a sustainable, affordable plant protein is unmatched. It's clear our environment needs a shift towards plant proteins, and the health benefits of soy continue to be shown in research. Not only does soy contain all 9 essential amino acids but it is also a good source of B vitamins, fiber, potassium, and magnesium. Contrary to popular opinion, studies indicate that soy may be protective against heart disease, memory and cognitive declines, prostate and breast cancers. Soy contains phytoestrogens that have been shown to improve the metabolic and hormonal profiles of women with PCOS, the most common reproductive condition. 
If you have been reading my blog for a while, you know I'm all about food with a purpose, so here's a delicious twist on an old favorite of mine, a gloriously soft and creamy ice cream cake (but without the dairy and sugar!).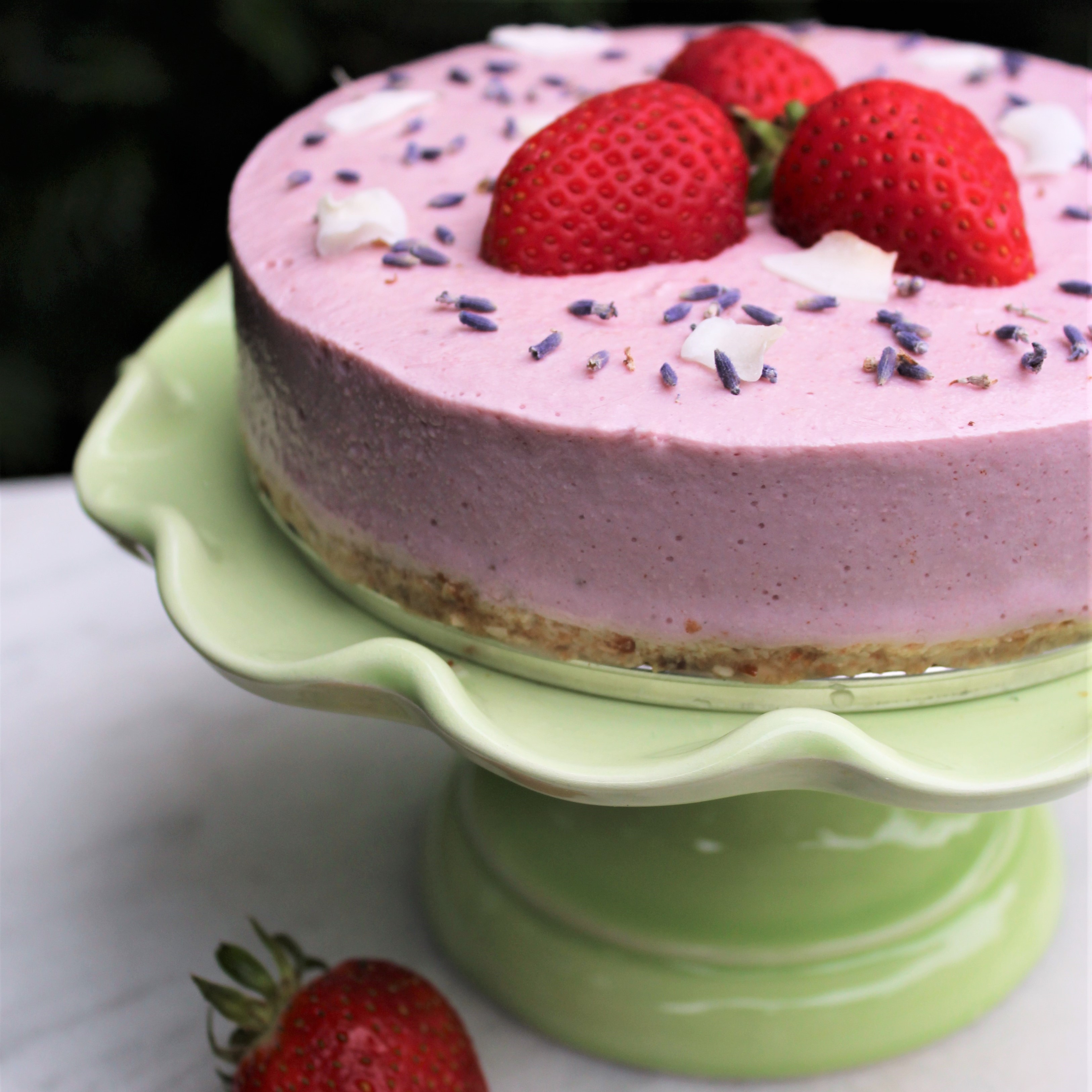 Ingredients:
1/2 lb strawberries, fresh or frozen
1 cup cashews, soaked in boiling water for 30 minutes
1 package or 300 g soft tofu (optional: use Coconut Tofu Dessert for a sweetened version)
20 small dates, soaked in boiling water for 30 minutes
1/2 cup almonds
1/2 cup shredded unsweetened coconut
Kitchen Appliances:
springform pan

food processor or high-speed blender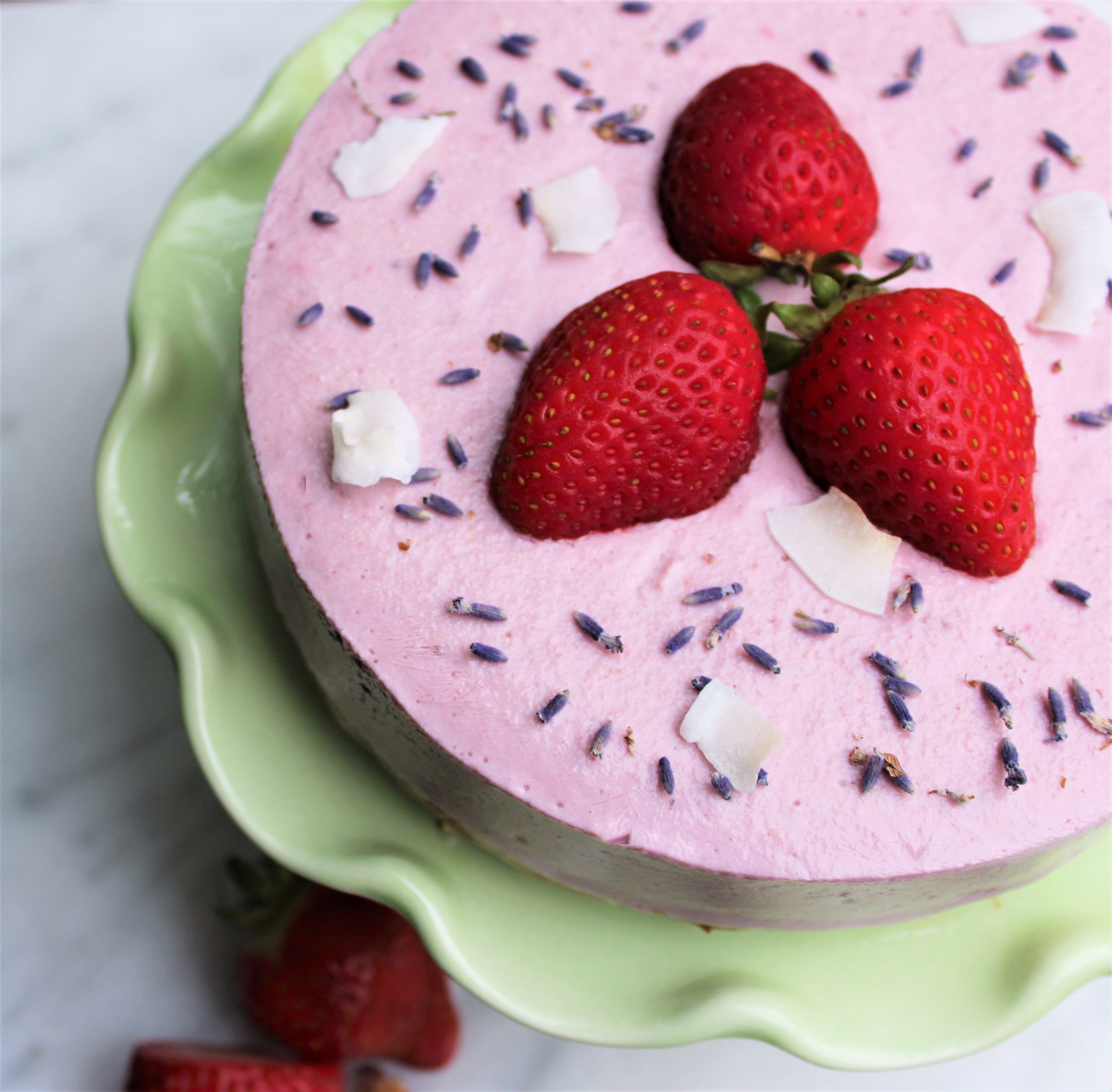 Instructions:
For the crust, combine dates, almonds and coconut in a food processor on high-speed blender until all ingredients come together. You should be able to mold it into the base of your round pan. (I greased my pan with coconut oil, or use parchment paper if you are avoiding oil).

Place pan in freezer for base layer to firm up.

To begin the pink layer, blend strawberries, cashews and tofu in a food processor or high-speed blender until smooth.

Pour pink layer over base layer.

Put cake pan in the freezer for 4 hours.

Remove cake from freezer 30 minutes before serving to soften.
Check out another dairy-free cheesecake recipe I've made here.
Pin for later: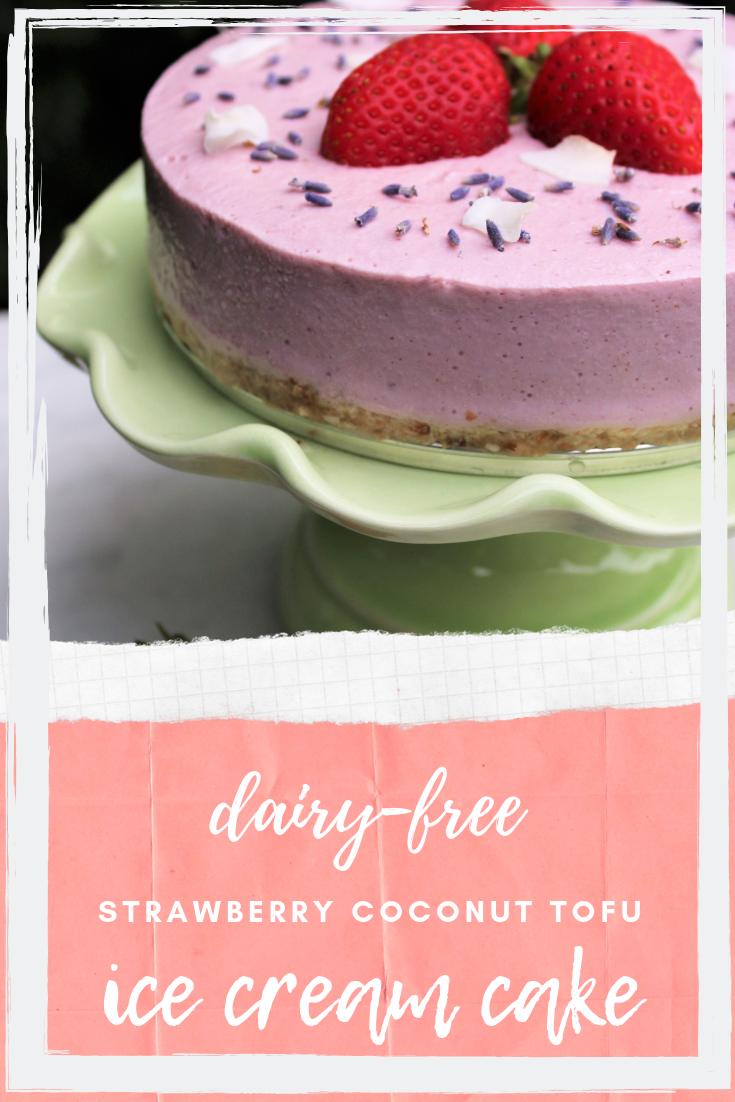 This post was sponsored by Sunrise Soya Foods. I do not receive affiliate commission from Sunrise Soya Foods.