Did you know you can make your own ice cream with only a couple ingredients, none of which contain dairy? I love the texture and temperature of ice cream but would prefer to skip the animal products. This is precisely why I call it "nice" cream: cruelty-free and full of compassion. It was also quite cheap as I picked these blackberries off the side of the road (I love the bountiful berries come summertime in BC!).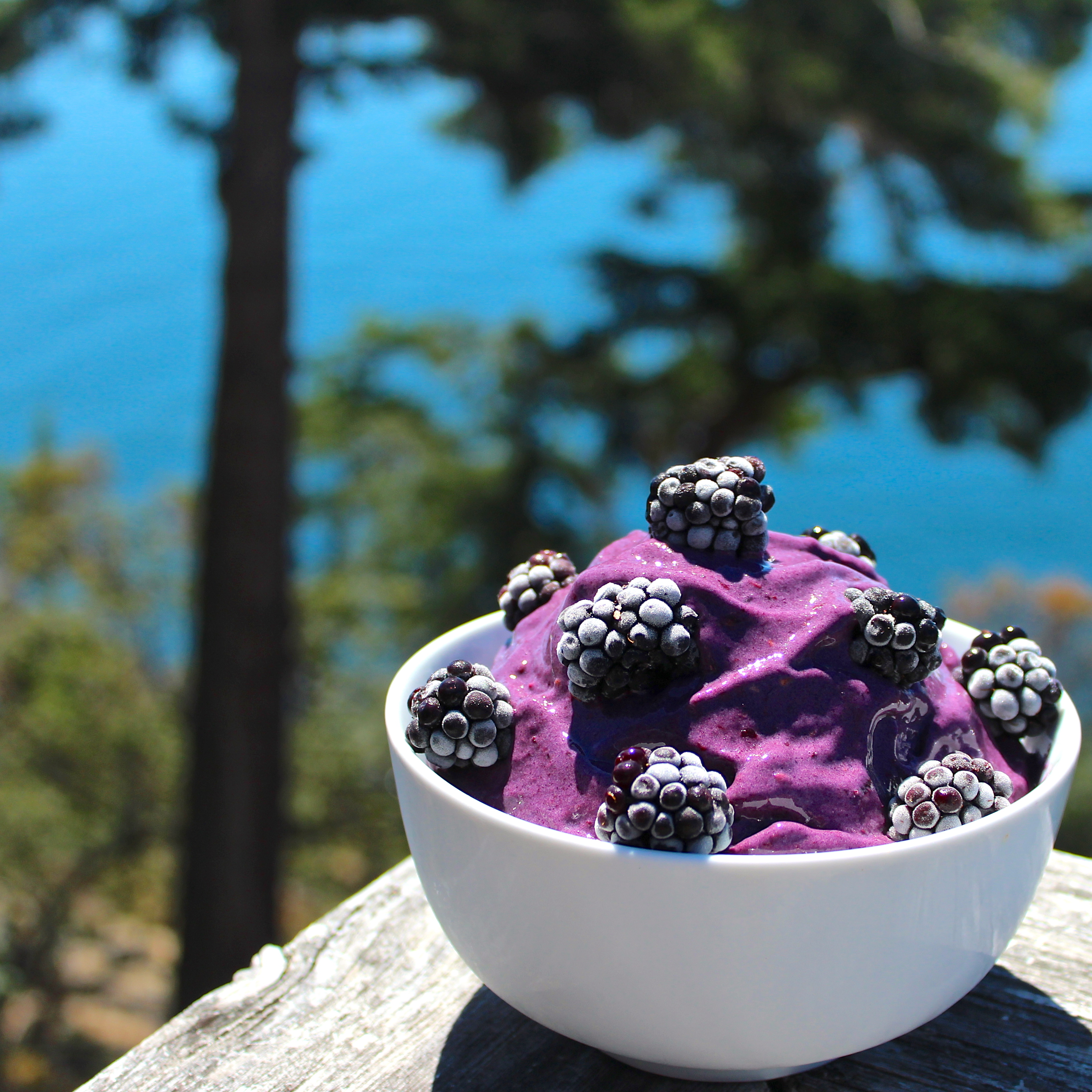 Cow's milk contains insulin-like growth factor-1 which may increase the risk of breast cancer. It can also spike insulin levels contributing to inflammation and acne, especially in women with PCOS. Plus, studies have shown milk consumption doesn't actually decrease the risk of osteoporosis and may actually rob our bones of calcium due to its acidity. So give this non-dairy cold dessert (or breakfast) option a try and let me know your thoughts!
Ingredients:
1.5 frozen bananas
10 frozen blackberries (organic)
1 scoop plant-based protein powder (organic, non-GMO)
ice to thicken
toppings of choice
How to:
Peel and chop bananas the day before (or longer) and freeze in tupperware or plastic bags along with the blackberries.
Remove frozen bananas and blackberries from freezer and blend in food processor with protein powder and ice. You can add liquid if it isn't blending well but limit liquid for a thick consistency.
Add toppings like fruit or nuts and enjoy before your nice cream melts!
PCOS Powers:
blackberries = high in fiber which may help to manage blood glucose levels, a low glycemic fruit, contains antioxidants like lutein, zeaxanthin and others which can help fight inflammation, neurological diseases and cancer
plant-based protein powder =  may help decrease high cholesterol and manage insulin resistance, helps build lean muscle mass
PIN ME: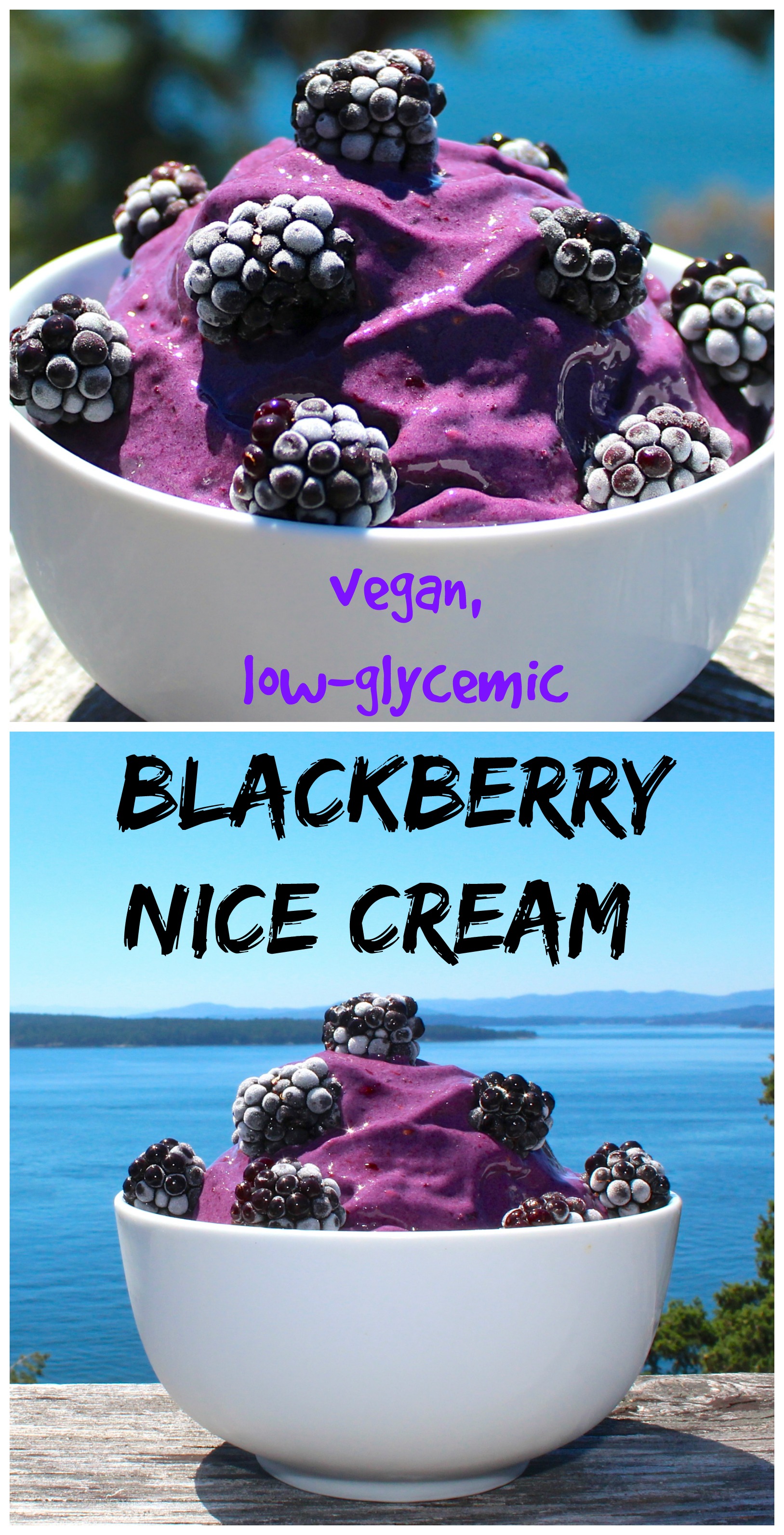 Disclaimer: As the sole author of Phruitful Dish, I have based my posts on my own experiences and knowledge obtained through lived experience and during my doctoral degree (PhD). However, I am not a medical doctor. The information in this blog is not intended as medical advice. Nutritional and supplemental choices should be made in consultation with your health care provider. This blog is intended to inspire and encourage readers to educate themselves on how nutrition and lifestyle are important and often overlooked aspects of health. Therefore, please use the information at your own risk. Occasional links may be provided leading to third party websites. The existence of these links does not infer a responsibility or an endorsement of the linked site, its operator, or its contents.