Pecans roasting on an open fire… and toasted to perfection! These roasted nuts have a festive twist and provide plenty of nourishment. Nuts are packed with omega 3s which reduce inflammation and keep our hearts healthy. Specifically, one study found that pecans may help lower levels of LDL cholesterol enough to decrease the risk of coronary heart disease by as much as 25%. These spiced pecans are free of refined sugars and make a great snack on their own, or are lovely sprinkled on oatmeal or granola. Warning: may cause kitchen to smell like a bakery.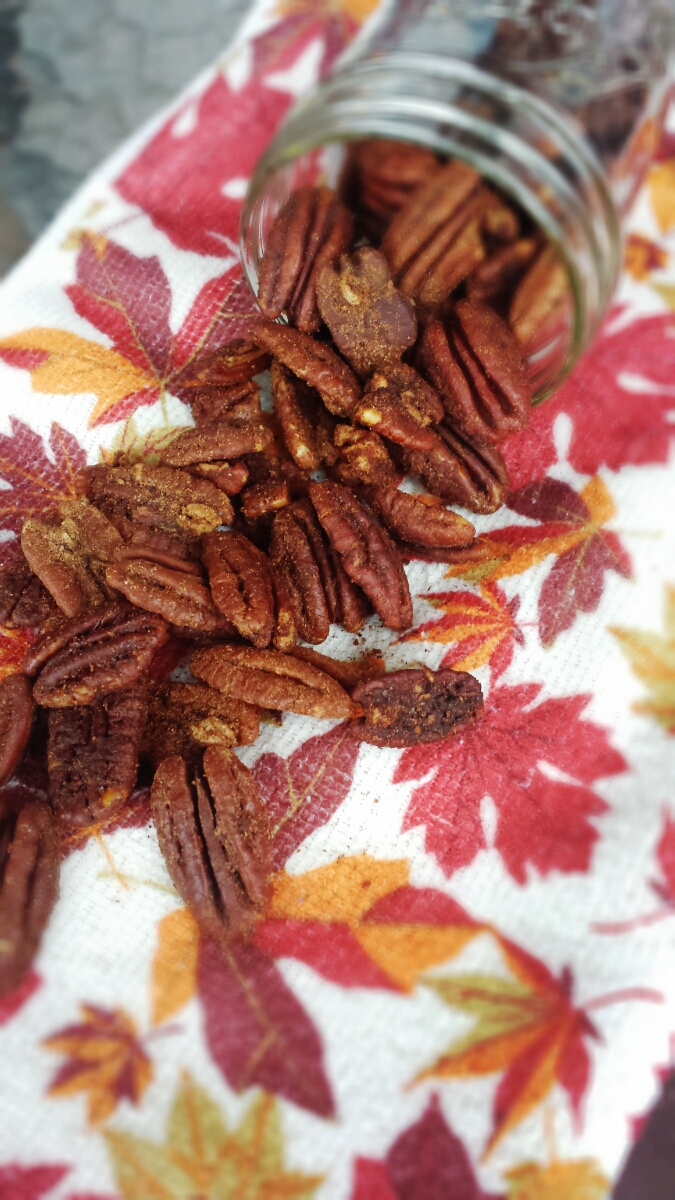 Ingredients:
1 cup pecans
1/2 tbsp avocado oil
1 tspn cinnamon
1/4 tspn ginger
1/4 tspn all spice
1/4 tspn nutmeg
pinch of salt
splash of pure maple syrup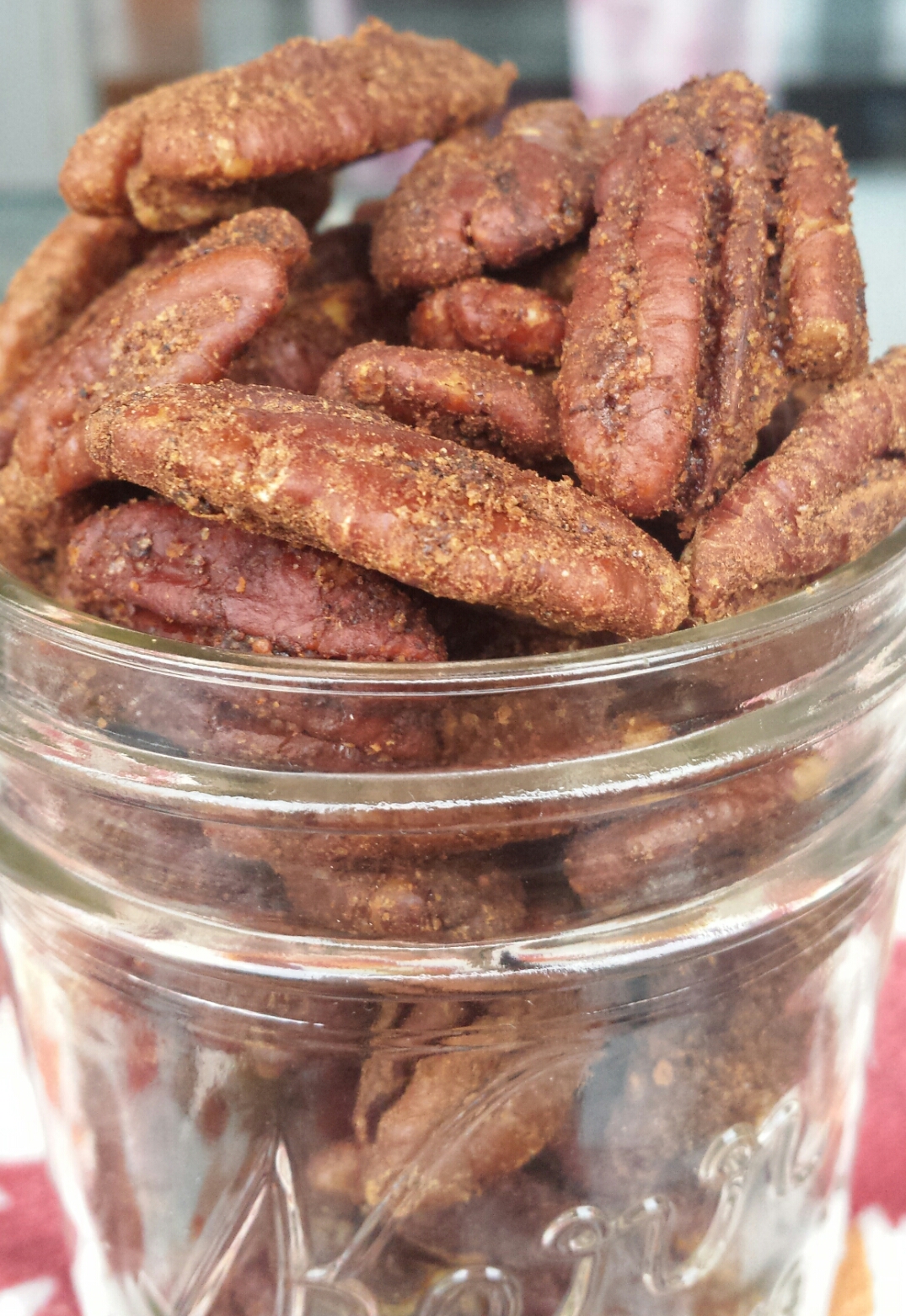 How to:

Preheat oven to 250 deg F (cooking nuts above 250 deg F can produce harmful toxins).
Stir oil, spices, and syrup in a small bowl.
Drizzle over pecans in a larger bowl and toss to coat them.
Spread out pecans in one layer on a baking sheet (I lined mine with parchment paper) and cook for 40-50 minutes.
PCOS Powers:
pecans = high in ellagic and oleic acids which may help lower LDL cholesterol, protect against cardiovascular disease and lower breast cancer risk, high in magnesium which is anti-inflammatory and lowers blood pressure
cinnamon = may help balance glucose levels, lower cholesterol, and decrease triglycerides in blood
ginger =  anti-inflammatory, may help decrease LDL cholesterol, fasting blood glucose and HbA1c
PIN FOR LATER: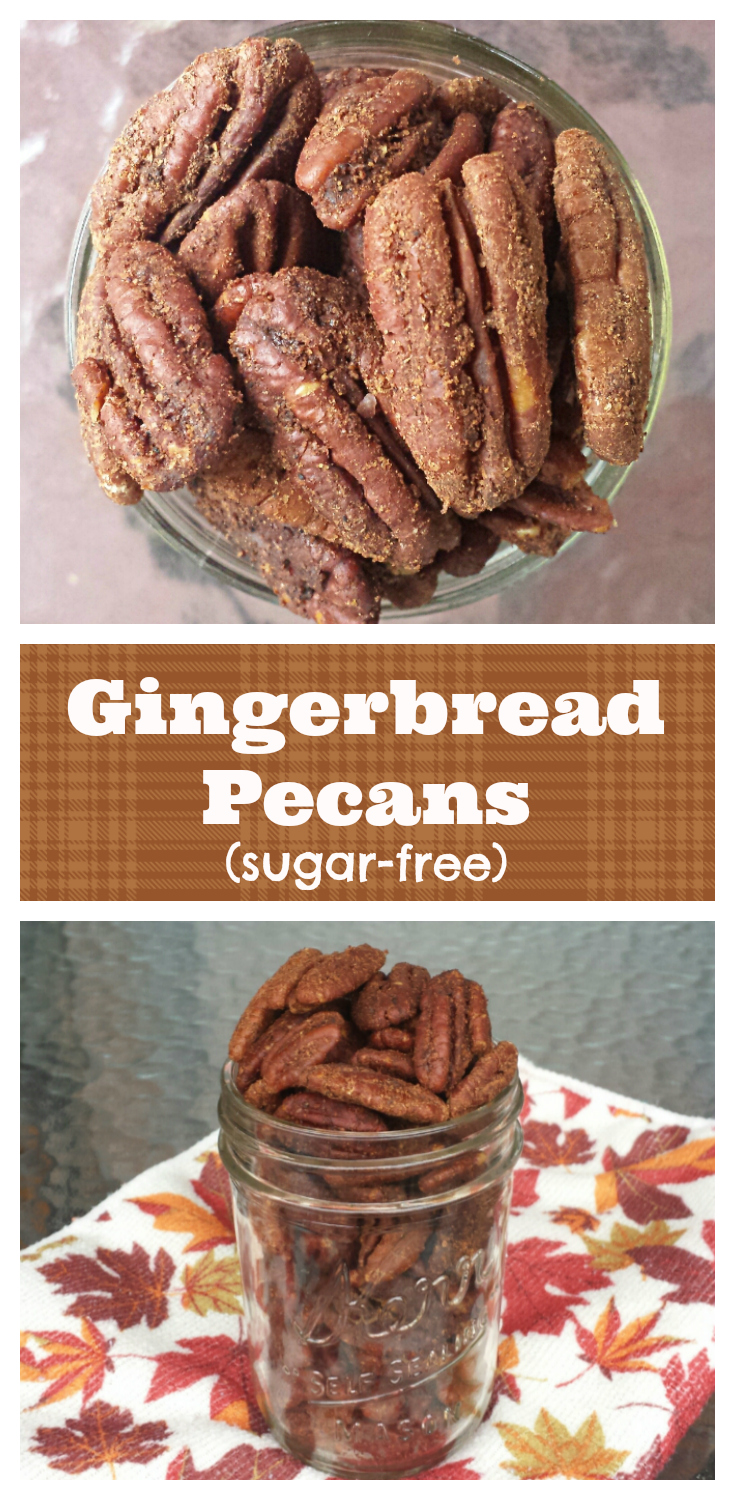 References:
S. Rajaram, K. Burke, B. Connell, T. Myint and Joan Sabate'. 2001. A Monounsaturated Fatty Acid-Rich- Enriched Diet Favorably Alters the Serum Lipid Profile of Healthy Man and Women. Journal of Nutrition 131:2275-2279.
Sherman L. Cinnamon improves blood pressure and blood sugar in diabetics. The Journal of Chinese Medicine. 2011:76.
Najarzadeh A, Mahammadi M, Jalali B, Mozaffari-Khosravi H, Talaei B, Fallahzadeh H. The Effect of Ginger on Blood Glucose, Lipid and Lipoproteins in Patients with Type 2 Diabetes: A Double-Blind Randomized Clinical Controlled Trial. Journal of Shahid Sadoughi University of Medical Sciences. 2012;20:383-395.
Grzanna R, Lindmark L, Frondoza C. Ginger-an herbal medicinal product with broad anti-inflammatory action.

J Med Food

. 2005;8:125-132.